To serve the needs of member companies through continuing education, market knowledge and customer relationships.
The Contract Packaging Association is the national, nonprofit trade organization for the Contract Packaging industry. Formed in 1992 for contract packaging firms and those businesses related to them, CPA promotes the growth and welfare of member firms through its industry exposure and programs.
CPA members are comprised of the nation's leading contract packagers, which perform all packaging functions; from the simplest to the most complex and from the glamorous to the hazardous. Our members offer these packaging services to an extremely wide variety of consumer goods companies and these services range from manual and semi-automatic to full-speed, high performance packaging lines.
CPA's objectives include:
Programs to establish strong ethical standards among contract packagers and their clients
Increase knowledge and expertise within the contract packaging industry
Improve the business reputation of firms and the professional image of individuals within the industry
Encourage the effective use of contract packaging services.
The RFQ Tool: 
The Contract Packaging Association created their RFQ Tool (Request For Quote) tool in the early 1990's to help consumer product companies get introduced to its membership with new manufacturing projects.
The RFQ Tool since has grown to be an industry standard leading to its newest evolution being the primary focus for the new Co-Packing Network (www.Co-Packing.net).   The Co-Packing Network is the new consumer product incubation program created by CPA and Conzumables to help start-up and emerging brands with their contract manufacturing needs.

Since It's Inception in 2009, 
Conzumables
 Has a Complete Team of Industry Veterans (Nestle, Coca Cola, Pepsi, Kellogg's and Conagra) Who Together Help Clients With Their Product Ideas From It's Conception to the Creation and Finally It's Launch Phases.
We Are the Only Brand Management Group in North America Who Has Its' Own TV Shows, Distribution Solutions and Industry Websites (we are based in Las Vegas, Dallas and Raleigh).
With a number of brands Conzumables was involved with that appeared on Shark Tank they ended up creating Entrepreneur Magazine with
Entrepreneur
(
www.EntrepreneuronTV.com
).
Entrepreneur Magazine TV showcased a number of start-up and emerging brands as well as interviews with celebrities such as Steven Spielberg, Richard Branson, Ice Cube, Dr. Phil, Mario Batali, Ryan Gosling, Ben Affleck, and many others.
Look for our newest effort, Lemonaders (www.Lemonaders.com) which is partnered with a number of industry trade groups and others with a complete resource system for start-up, emerging and established brands.  
Need Help Finding a Commercial Kitchen or Contract Manufacturer?

The 

CPA

's

 

Request for Quote

 

(RFQ) tool allows start-up and emerging brands submit a '

Request for Quote

' for their needs for a commercial kitchen and/or a contract manufacturer.   The 

Request for Quote

 

will be dispatched to CPA Members whose capabilities match your project needs, and if they can assist you, will contact you directly about their services and capabilities.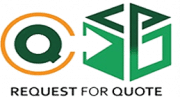 Welcome to the Request for Quote resource page where we can connect you with the help you're looking for!
The CPA's Request for Quote (RFQ) tool allows an automated submission to CPA Members to securely submit their project details and needs. Your Request for Quote will be dispatched to CPA Members whose capabilities match your project needs, and if they can assist you, will contact you directly about their services and capabilities. Please allow about 5 to 7 days for responses.
Thank you for using the tool and if we can assist you further please contact our office (via Email).
Helpful Hints!
Select one of the options below to begin your search
Please fill out the RFQ fully and with as much detail as possible to ensure the best response rate.
Leaving fields blank or inputting vague information such as order quantities or project time frames, may have an impact on the number of responses you could receive.
CPA Member Companies are looking to provide the best level of service and if they can be a partner to help you accomplish your goals.